Abnormal pigmentation (hyperpigmentation), especially on the face can be disfiguring and can affect a person's confidence at work or in social situations. It can occur on any skin-type but those with darker skin-types are particularly prone to it.

The Visia® Complexion Analysis system works by taking a series of photographs of your face and then examines key areas of your skin in detail. It analyses your actual skin condition to highlight:
Spots
Pigmentation
Lines and wrinkles
Skin Texture
UV spots and sun damage
Bacteria growth
Visia® will help you to understand the condition of your skin better and will then provide a customised computer photographic report that will indicate areas where you will benefit directly from our treatment programs. The report produced is similar to the imge on the right.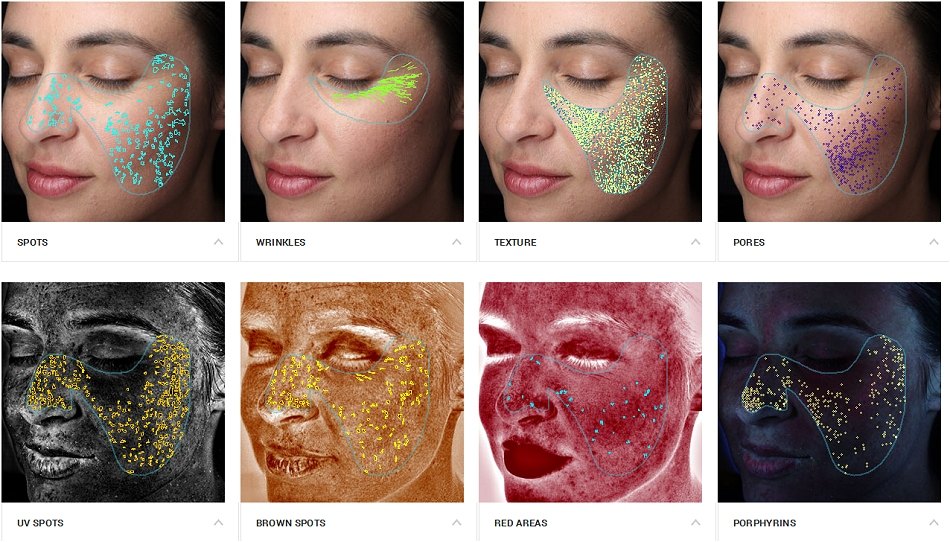 Visia® is a non-invasive and painless procedure, which takes approximately 10 minutes, with no recovery time needed. Following the analysis, our doctor will explain the results to you.

For an amazing view of your skin with our Visia® Complexion Analysis simply call us on 02380 637638 for more details or to book.